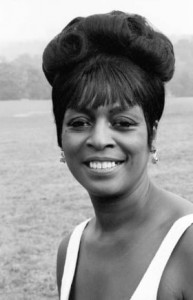 Peter Nickols a publié sur la page Facebook du groupe Soul corner une biographie documentée sur la chanteuse Lorraine Ellison connue pour avoir créée le titre Stay With Me largement repris par de nombreux artistes dont Sharon Tandy en 1967.
Cette bio est accessible en PDF sur sa page Facebook
Peter Nickols has published on the Soul Corner's group Facebook page a biography of the singer Lorraine Ellison known for for the hit song Stay With Me covered by many others and particulary Sharon Tandy in 1967.
This bio is available on a PDF file on his page.
Jean-Claude Morlot