Harriet Lewis
Ma grande amie Harriet Lewis souvent rencontrée au Blues & Wine Festival en Sicile (en photo en compagnie de Charles Walker)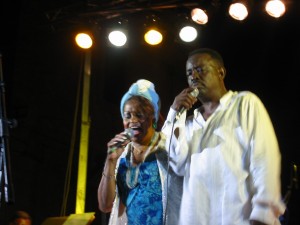 envoyé ce message qui, je pense, résume bien l'état d'esprit et le sentiment de fierté qui régne parmi la communauté afro-américaine.
Harriet et moi sommes de la même génération (nés le même jour mais pas la même année comme elle se plait à me le rappeler!). Nous avons connus de pres ou de loin les luttes pour les Droits Civiques.
Espérons que les huit années de ténébres soient suivies par la lumiére.
Les larmes de Jessie Jackson, compagnon de route de Martin Luther King (ici en photo à Wattstax)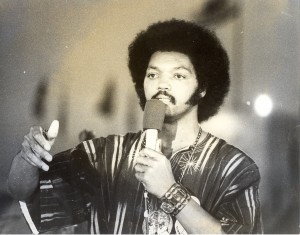 auront été un des moments forts de cet évenement planétaire.
Hello Beloved!!!!!!!
We did it!!!!!!!
I sat up all night to watch this Historical Event. I was so moved when it was announced that Barack Obama Was President. I weeped beyond control. I never thought That I would see this day in my lifetime.
I lived the times when we (as a race) were less than an American. When the schools, Venues, and Education Institutes, were segregated. I am so proud of the US for stepping up and persevering in their vote.
I can now truly feel Proud to be an American . Hold my head up high with pride, and know "YES WE CAN".
We have come a long way and I constantly remember and hear in my ear the words spoken by Martin Luther King.
I Thank the All Mighty Father, Son and Holy Spirit for the Grace and Anointing and Blessings over this selection. I know that this is a Time for Change!!!!!!
luv, songbird
Harriet L. Lewis
CMR 480, Box 1526, APO, AE 09128-1526