Wee Willie Walker est malheureusement décédé le 19 novembre 2019 .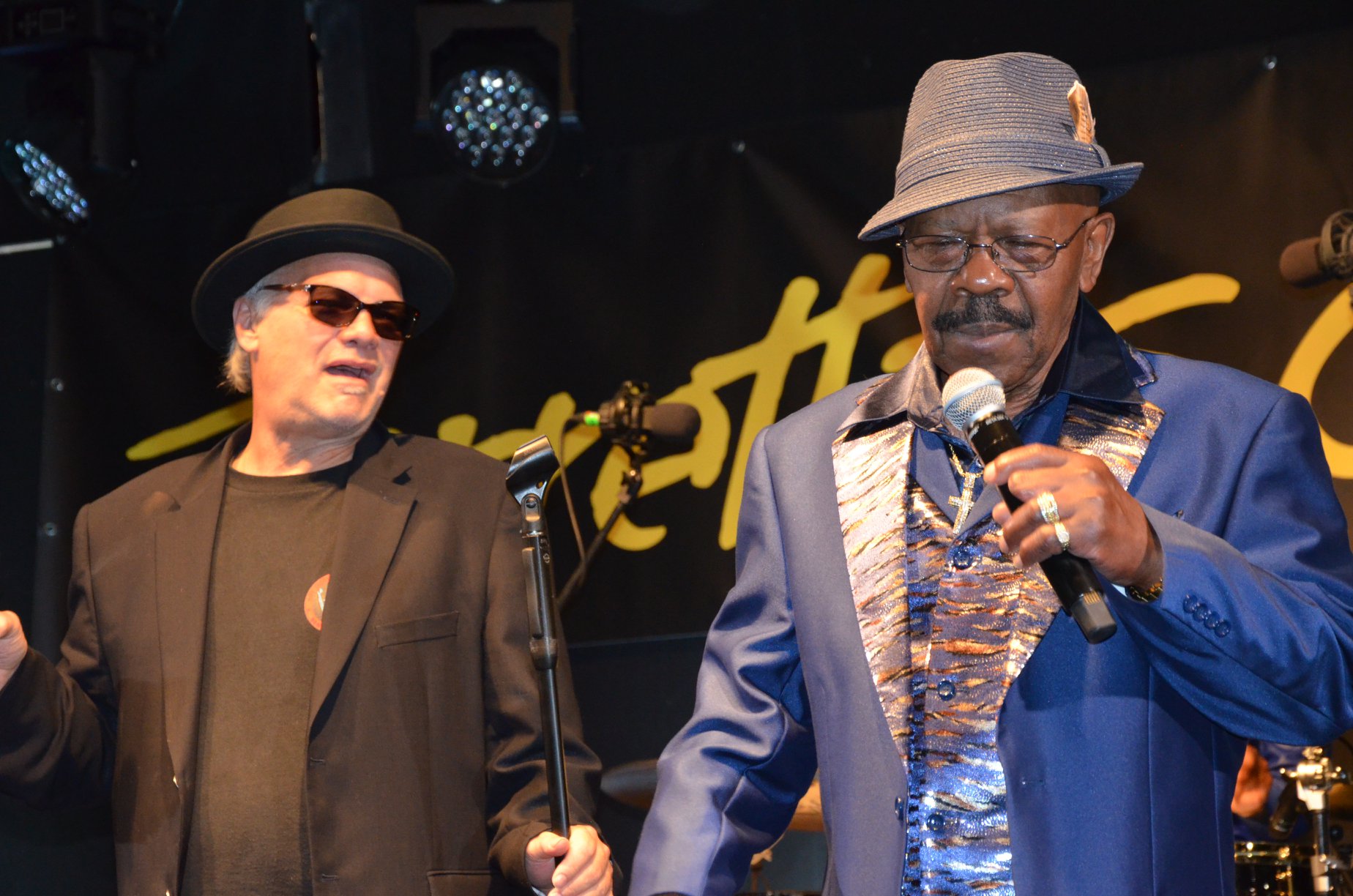 J'ai vu Willie Walker pour la première en novembre 2004 à Blues Estafette, Utrecht, aux Pays-Bas. Malheureusement, la dernière fois que je l'ai vu c'était à Marzabotto, en Italie, le 23 juillet 2019 avec mon ami Jean-Claude Morlot.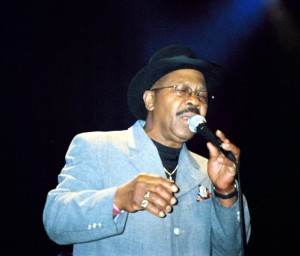 Willie est né à Hernando, dans le Mississippi en 1941, mais a grandi à Memphis avant de s'installer au Minnesota en 1960, où il résida jusqu'à sa mort.
Le premier groupe de Willie futiThe Redemption Harmonizers et c'est lors d'une tournée avec eux que Willie a décidé de rester dans le Minnesota après y avoir joué avec lui. Willie devait se tourner vers la musique profane après son déménagement dans le Minnesota, avec The Val-Dons qui était dirigé par une légende locale, Willie Murphy, mais en 1965, Willie cesse son association.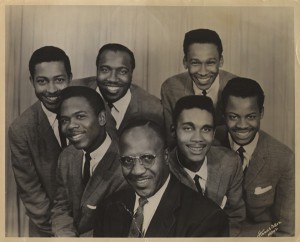 C'est en 1965, Willie lors d'un voyage à Memphis que Willie a l'opportunité d' enregistrer ses premiers titres pour Goldwax, mais ce n'est qu'en 1967, que son premier single de Goldwax est édité. «Ticket To Ride» / «There Goes My Used To Be» (Goldwax 329), une reprise d'une chanson des Beatles enregistrée dans le studio de Sam Phillips à Madison Avenue, à Memphis. Le prochain disque de Willie fut celui de Goldwax sur Echecs / Checker en 1968, «You Name It, I've Had It» / You're Running Too Fast(Checker 1198).
Un autre single est sorti en 1968, «A Lucky Loser» / «Warm To Cool To Cold» (Checker 1211). Je voudrais mentionner qu'un autre Willie Walker a enregistré dans les années 1970 pour Hi & son label Pawn, qui est parfois confondu avec Wee Willie Walker.
Willie devait rejoindre d'abord The Exciters, un groupe local du Minnesota (pas le groupe connu par le succès Tell Him), puis Willie & The Bumblebees, puis Salt, Pepper & Spice. En 2002, Willie devait sortir son premier album avec un mélange de Blues, Rock & Soul sur Haute Records, qui s'appelait tout simplement Willie Walker (Haute 1108). La grande expérience de Willie fut de rejoindre les Butanes, un autre groupe du Minnesota, et de rencontrer l'anglais Colin Dilnot, qui cherchait Willie et avait réussi à le trouver. Colin a financé l'album suivant de Willie paru en 2004, Willie Walker & The Butanes - Right Where I Belong (One on One CDONO761955). C'est en novembre 2004 que Willie & The Butanes se présenta au Blues Estafette, à Utrecht, une bonne performance qui m'a beaucoup plu. C'est grâce à Colin Dilnot qui avait réussi à obtenir Laura Lee sur l'affiche avec le soutien des Butanes.
L'album suivant sorti en 2006 de Willie fut de nouveau avec The Butanes Memphisapolis (Haute 1110). 2011 devait voir le quatrième album de Willie et le troisième avec The Butanes - Long Time Thing (Haute 1111). Le prochain album de Willie en 2013 devait être un effort conjoint avec Paul Metsa - Live On Highway 55 (Maximum Folk.com MFC 1035). À l'époque, Willie faisait une émission hebdomadaire au Shaw's à Minneapolis avec Paul Metsa. C'est également en 2013 que Willie a été intronisé au Minnesota Blues House Of Fame. Il travaillait également avec un groupe appelé WE-R à l'époque et a également tourné avec le groupe Igor Prado.
L'année 2015 fut excellente pour Willie, le label de Jim Pugh, Little Village Foundation, devait sortir le superbe album If Nothing Ever Changes (Little Village Foundation LVF 1004), produit par Rick Estrin. Willie avait rencontré Rick pour la première fois quand il s'était rendu chez Shaw à Minneapolis pour voir Willie. Ils se sont ensuite retrouvés lors d'une Blues Cruise et c'est que Willie a rencontré Rick et son guitariste Kid Anderson. C'est au cours de cette croisière que Rick & Kid a invité Willie à se rendre en Californie pour enregistrer l'album, qui s'est très bien déroulé. L'album a été nominé pour le meilleur album, Meilleur album Soul / Blues lors du 37e Blues Music Awards en 2017, Willie a également été nominé pour le meilleur artiste Soul / Blues et n'a malheureusement pas remporté le prix.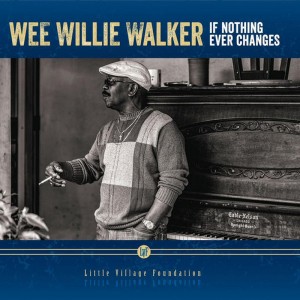 C'est également en 2015 que Willie s'est produit pour la première fois à Porretta, en Italie, au Porretta Soul Festival où il s'y produisit trois fois en 2017, 2018 et 2019. Willie a également joué au Festival de Blues de Lucerne en 2015 le premier festival européen de blues. C'est en 2015 qu'Anthony Paule a rencontré Willie pour la première fois à Porretta. De cette rencontre naquit un remarquable album et une durable collaboration avec le groupe Anthony Paule.
En 2016, Wee Willie Walker et The Greaseland All Stars - Live! Notodden Blues Festival qui a été nominé aux 38e Blues Music Awards en 2017 et Willie a été à nouveau nominé en tant que meilleur artiste Soul / Blues,et malheureusement reparti encore une fois bredouille. Willie a également joué au Festival de blues Gaildorfer en Allemagne avec Kid Andersen, Lorenzo Farrell, Jim Pugh et The Texas Horns.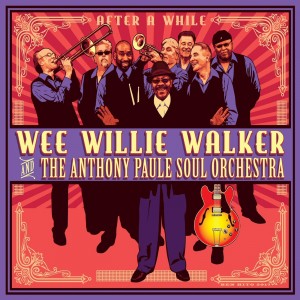 L'année 2017 a été marquée par la sortie du merveilleux album After A While (CD 109 de Blue Dot Records) avec le Anthony Paule Soul Orchestra, qui a été nominé comme meilleur album, meilleur album Soul / Blues avec «Hate Take A Holiday», titre de meilleure chanson. Willie a été nommé meilleur, instrumentiste de blues - chanteur et meilleur artiste de soul / blues et encore une fois ne fut pas récompensé alors que Je dois admettre que Willie aurait méritait de gagner.
Willie était rentré tard le 18 novembre 2019, lundi soir, après une session d'enregistrement à Oakland, et devait se rendre au Chili le jeudi 21 novembre pour y tête la tête d'affiche d'un festival. Willie est mort paisiblement dans son sommeil la nuit du 18 au 19 novembre au matin.
RIP Willie.
Text (traduction Jean-Claude Morlot), Label Scans, Photos by Dave Thomas except top photo with Curtis Salgado by Jean-Claude Morlot