La soirée du Vendredi commença avec JP Bimeni originaire du Burundi et qui devait être le premier africain à fouler la scène de Porretta. Accompagné par le groupe espagnol The Black Belts, il délivra un set agréable au cours duquel je cru reconnaitre Pain Is The Name Of Your Game ainsi que Keep On Running (Jackie Edwards) qui nous remémora les grandes heures du Spencer Davis Group.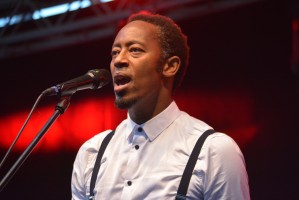 Changement de pied avec la formation italienne de Luca Giordano rejoint pour l'occasion par Sax Gordon et son fils Martino. D'entrée la mise en place est impeccable pour accompagner Leon Beal Jr qui sera l'une des révélations de cette année C'est un chanteur de soul à l'ancienne qui vocalement à des intonations à la Solomon Burke ce qui évident lors de son interprétation de Cry To Me.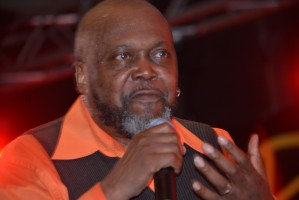 Avec des titres comme Keep On Pushing ou encore le medley Stax le répertoire n'est pas trés original mais d'une grande efficacité. Curtis Salgado (programmé le lendemain) apparait pour une version débridée de Ain't That Good News (Sam Cooke) où Leon lui tiendra compagnie. Et l'hommage à Sam Cooke continuera avec une puissante et émouvante lecture de A Change Is Gonna Come. Il serait selon la rumeur l'un des chanteurs préférés de Barack Obama. On peut le comprendre!
L'orchestre maison de Anthony Paul prend possession de la scène. La choriste Sandy Griffith ouvre le bal avec une agréable version de Neither the one of us.Originaire de New Orleans Willie West qui fut un temps membre des Meters enchaine pour un set qui se révélera exceptionnel.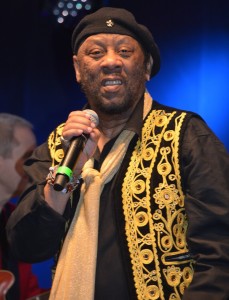 le répertoire fut un habile mélange de classiques You Send Me (Sam Cooke) et de titres originaux comme Greatest Love chanson écrite par Allen Toussaint et qu'il enregistra pour son label Deesu en 1966 Said To Myself qu'il écrivit en 1975 pour Warner Bros et de conclure avec Higher And Higher.
Annika Chambers est de Houston (Texas) et fit grande impression avec de puissantes versions de Put It Where You Want It (Joe Sample), City In The Sky (Staple Singers) et The Jealous Kind (Bobby Charles).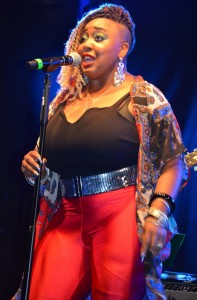 Chilly Bill Rankin et Jerry Jones sont des habitués du festival. Chilly Bill dont la voix semble s'être améliorée depuis la précédente fois interpréta I've Been Loving Too Long, Hard Too Handle et Last Two Dollars tandis que pour Jerry ce fut Gotta Get You Off My Mind, If Loving You Is Wrong et You Got Me Humming qui semble être un de ses titres fétiches pour conclure. Les deux se rejoignirent pour un hommage à Sam & Dave où se succédèrent les classiques Hold I'm Coming, When Something Is Wrong With My Baby, I Thank You et de terminer cette soirée en apothéose avec une version survitaminée de Soul Man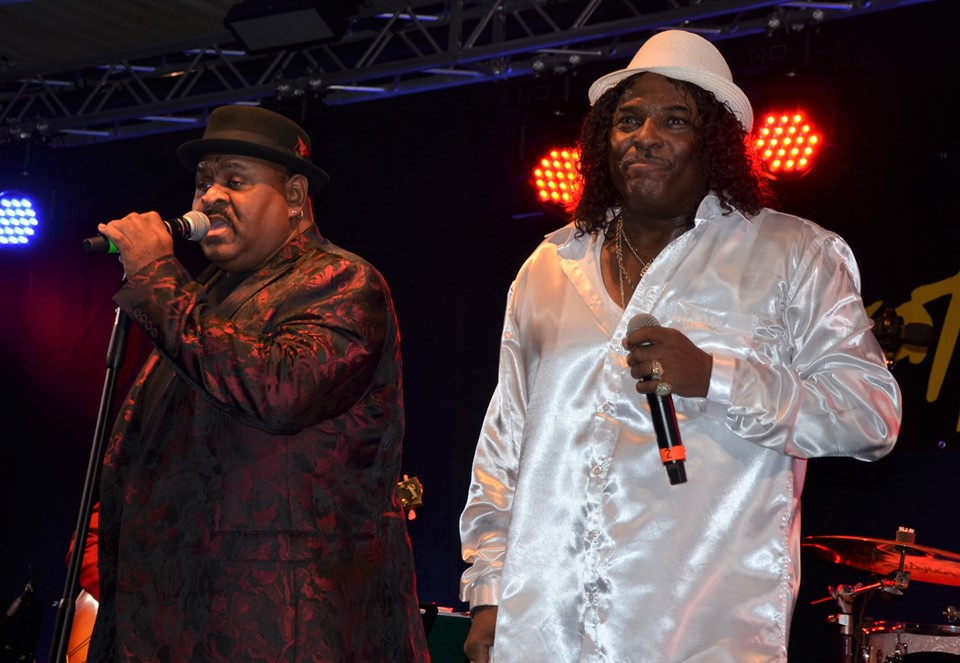 Texte : Jean-Claude Morlot
Photos : Dave Thomas