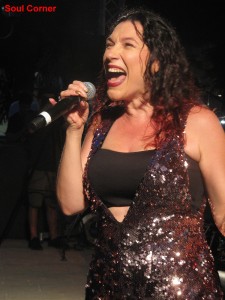 Daria Bianca et Groove City eurent le redoutable honneur d'ouvrir ce 31 iéme festival. Je n'avais vu Daria sur scène et je dois avouer que j'ai été extrêmement surpris par la qualité de sa performance. Admirablement soutenue par le groupe et son leader Fabio Ziveri elle est aussi à l'aise dans les titres lents comme Damn Your Eyes ou rapides comme Spirit In The Dark. Doué d'un registre vocal très étendu, elle donne l'impression d'en tirer le maximum de manière qui semble illimitée. Rick Hutton la rejoignit ensuite pour un duo assez truculent (You Can Leave Your Hat On).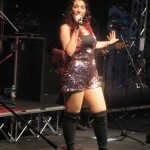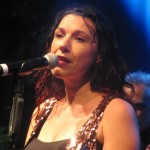 Changement de ton avec le pianiste Mitch Wood. Il se réclame de Professor Longhair, de Fats Domino ou encore de James Booker et interprétera tout normalement certains de leurs classiques au long de ses différentes prestations. C'est agréable, sympa et dansant mais resterait dans les limites du piano bar s'il n' avait bénéficié du soutien efficace de Groove City.

La soirée était très éclectique avec le groupe italien The JBees et son spectacle « We're Dancing Tonight ». Il s'agit d'un long medley de presque deux heures qui aligne tous les tubes disco les pires comme les meilleurs. La machine bien huilée tourne bien. Mais tout cela manque, hélas, d'originalité. C'est sous titré « Tribute To Soul Train » , ce serait plutôt « Tribute To Eurodisco ».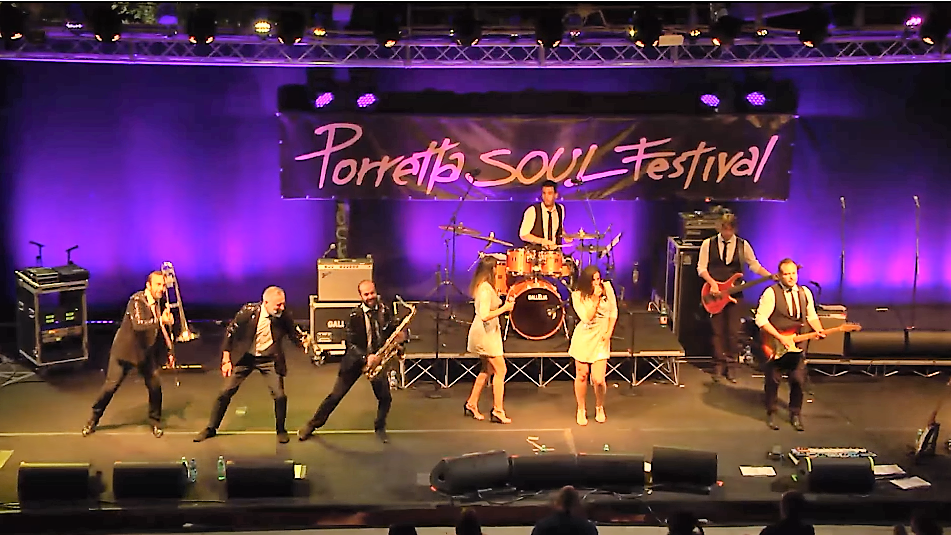 Texte et Photos "Soul Corner" : Jean-Claude Morlot