la prestation de Don Briant et des Bo-Keys en ce Samedi soir était certainement le moment le plus attendu du week-end. Dans une forme exceptionnelle, il débuta par A Nickel And A Nail suivi de Everything Gonna Be Allright, de They Don't Know, I Die A Little Each Day ainsi que le funky The Driving Beat, hommage à Willie Mitchell, pour terminer en apothéose avec I Can't Stand The Rain co-écrit avec sa femme Ann Peebles.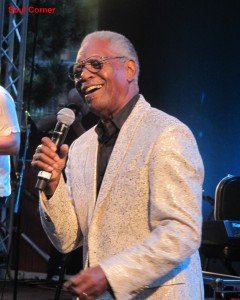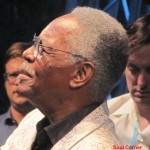 Quintessence de la Soul, voix puissante et inspirée, orchestre impeccable, la magie était dans l'air ce soir là et nous n'aurions pas été frustrés si le festival s'était arrêté après cette impressionnante démonstration non passéiste, ni nostalgique car il faut du temps pour se remettre d'une telle gifle.
Après une interruption pour changement d'orchestre et ineffable Mitch Wood que l'on croirait sorti d'un épisode des Sopranos et Sax Gordon arriva le bluesman Alvon Johnson (vu il y a quelques années au Quai du Blues) ajouté au dernier moment et qui n'interpréta qu'un seul titre Let's Straighten It Out dans une version proche d'un tempérant où il ne put s'empêcher de jouer au « guitar hero » (la chronique de son album The Blues Chose Me est à lire sur ce site). Suivi la choriste Sandy Griffith dans d' agréables versions de Proud Mary et de Neither The One Of Us.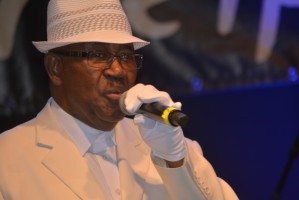 Retour à ce qui fait le charme de Porretta avec un hommage au label Goldwax et à ceux qui en furent les chevilles ouvrières. C'est au tour de Percy Wiggins d'ouvrir le bal avec une suite de chansons parmi lesquelles Bring It On Home To Me et I Ain't Never Loved A Woman/Groovin' ainsi que Love And Happiness. Il sera ensuite rejoint par son frère Spencer Et Willie Walker qui furent ses compagnons sur Goldwax.pour interpréter ensemble I Need A Lot Of Loving.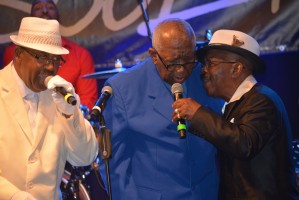 Au regard des années passées Spencer semble diminué physiquement mais démontrera en débutant avec le classique Lonely man et le non moins classique et toujours aussi efficace tube Uptight Good Woman qu'il reste encore en possession de ses moyens.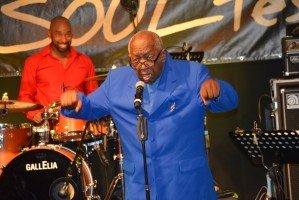 On ne présente plus l'iconoclaste et inclassable Swamp Dogg dont la carrière à elle seule pourrait être une histoire de la Soul (mon interview est à lire sur le magazine en ligne ABS http://www.absmag.fr/swamp-dogg/ ). Total Destruction Of Your Mind, extrait de son premier fut précédé du rare Lover Man, de Synthetic World alors que le set se termina avec Gotta Get A Message To You.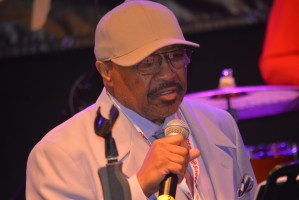 Il fut suivi par la chanteuse de Memphis Lacee dont le répertoire consista essentiellement de reprises telles que Dr Feelgood ou encore Try A little Tenderness à l'exception d'un titre original I Miss The Good Old Days.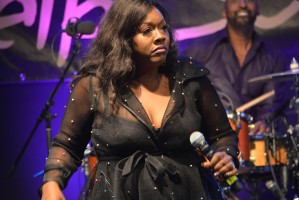 L'heure était bien avancée lorsque ce fut au vétéran Ernie Johnson de conclure la soirée avec certains de ses classiques comme I'm In The Mood For Love, Move Along et le bluesy You're Gonna Miss Me.
Ce chanteur au vocal puissant fut longtemps comparé à Otis Redding et c'est tout naturellement qu'il conclura par un long et émouvant I've Got Dreams To Remember.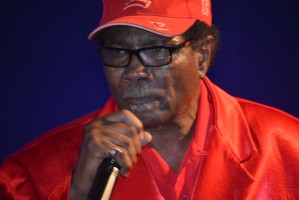 Texte et Photos Soul Corner : Jean-Claude Morlot
Autres/Other Photos : Courtesy and © of Dave Thomas