La formule du Dimanche soir est désormais consacrée, on prend les mêmes et on leur demande de venir chanter deux ou trois titres chacun. Mitch Wood fait son entrée après quelques instrumentaux de l"orchestre d'Anthony Paule pour quelques boogies qui permettrons a quelques danseurs locaux de s'éclater puis suiv par le chanteur japonais Haruhiro Aoyama, leader du groupe the Fave Raves dans une version de Take Me To The River ne manquant pas de charme. Puis ce fut au tour de Sax Gordon (Somebody In This World For You), des choristes  Larry Batiste (Don't Knock My Love) et Sandy Griffight (Neither One Of Us) . Retour à l'hommage au label Goldwax avec Percy Wiggins et It Didn't Take Much (For Me To Fall In Love) et I Ain't Never Found A Girl. J'ai du mal à voir Spencer Wiggins aussi diminué alors que je l'avais rencontré il y a plusieurs années et longuement parlé avec lui. Double Lovin' lui donna l'occasion de prouver que la voix semble avoir été peu altérée par son état de santé. Les deux frères furent ensuite rejoints par Willie Walker pour une version endiablée du classique I Need A Lot Of Loving et un grand moment de Soul « oldies ».
Willie restas seul ensuite (Romance In The dark, After A While) avant d'être rejoint par Terri Odabi et interpréter le célèbre duo de Lovey Dovey magnifié par Otis Redding et Carla Thomas.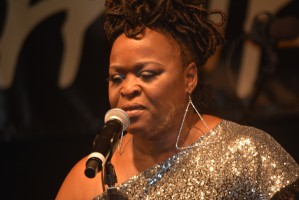 Willie quitta la scéne pour que Terri puisse s'exprimer seule pour une poignée de chanson dont Funkier Than A Mosquito's Tweeter que n'aurait pas renié sa créatrice Tina Turner.
Alvon Johnson continua en réitérant Let's Straighten It Out.
Il semble que, contrairement à l'année passée où la soirée avait duré plus de cinq heures, le turbo soit mis et que les participations s'enchaînent à un rythme effréné. Et c'est ainsi que John Ellison n'eut droit qu'à deux titres : le Funky survitaminé Give Me The Lovelight et le reggae If Had Just One Wish, il a 77 ans et le temps ne semble pas l'avoir marqué outre mesure. Ce qui est loin d'être de Swamp Dogg qui ne se fatigua pas en interprétant Synthetic World et Total Destruction Of Your Mind. En comparaison, âgé de 76 ans, il est la preuve que tout à chacun ne réagit pas de la même façon à la vieillesse. Il devient alors évident que « Destruction » n'a pas la même pèche que lors de sa création il y a presque 50 ans !

Booker Brown fut réduit aussi à la portion congrue avec Backyard Party et Rock Me Baby tandis que Missy Anderson s'acquitta d'une version mollassonne de A nickel And A Dime et de Stand By Me. Ernie Johnson rendit hommage à Bobby Bland dans un long medley et conclut avec Move Along. Enfin, Lacee eut le redoutable honneur de clore le festival (Let The Juke Joint Jump, Can We Groove) avec que tous les artistes se réunissent pour le grand final en entonnant à tour de rôle une version endiablée de Bring It On Home To Me. Et ce fut l'apothéose de cette 31 iéme édition qui n était pas complètement puisque de désormais traditionnelles prolongations se déroulèrent les jours suivant. Et c'est à lire dans le « Off » qui suit.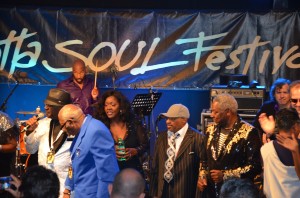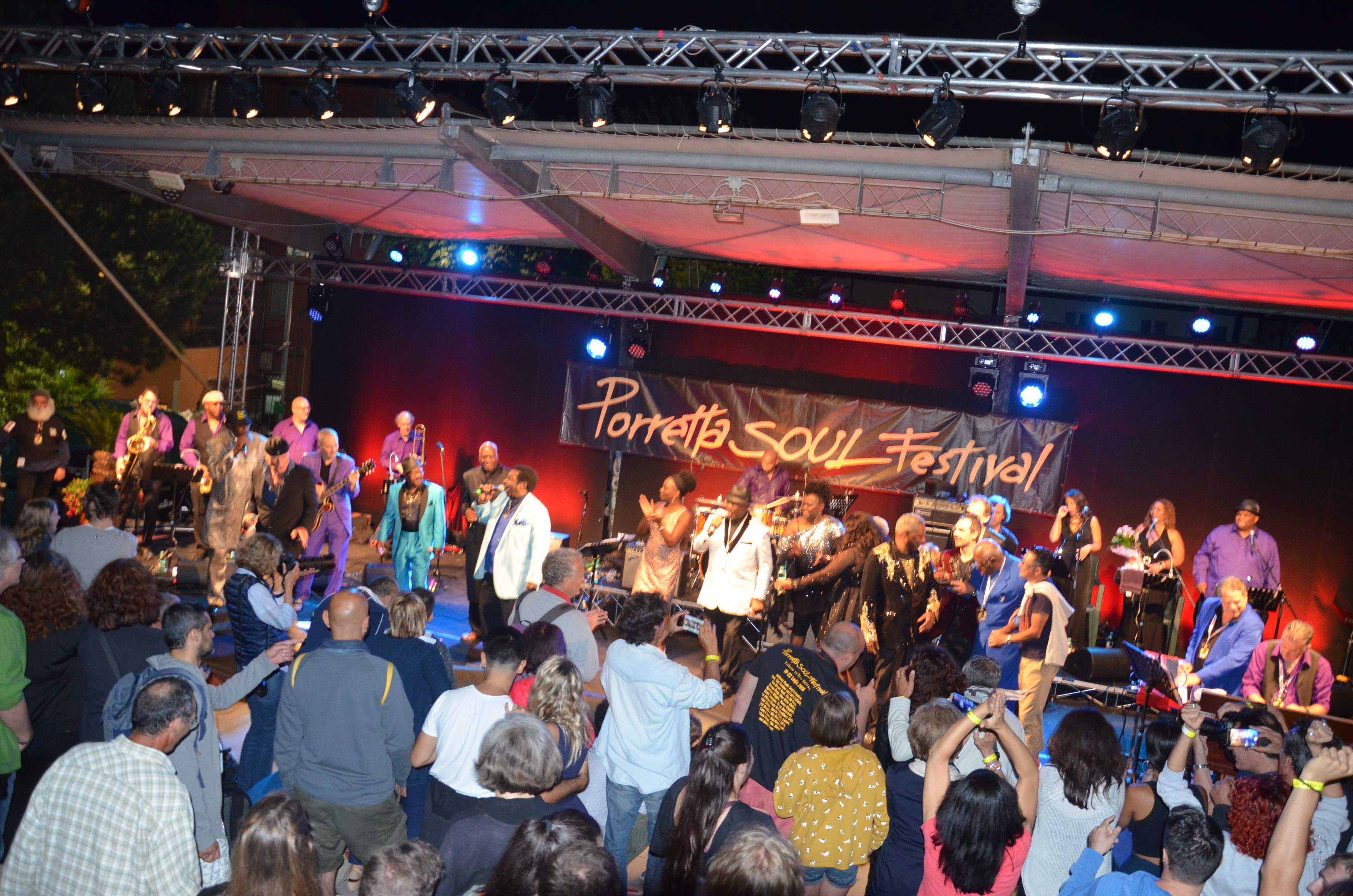 Texte et Photos Soul Corner : Jean-Claude Morlot
Autres/Other Photos : Courtesy and © of Dave Thomas