Les organisateurs en laissant jouer Davell Crawford quarante cinq minutes que cette dernière soirée allait durer six heures ? Une agréable version de A Song For You fut suivie, reprenant peu ou prou le répertoire de la veille, par Iko Iko, Bright Lights Big City pour enchaîner sur Something You Got et ainsi de suite avec Danny Boy.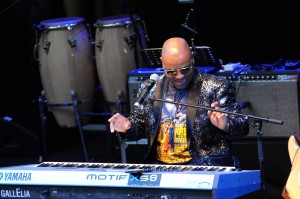 Arrive Sue Mc Cracklin après une poignée d'instrumentaux d'Anthony Paul avec, à nouveau, The Walk et Loralee Christensen pour Reverend Lee.
Il est clair que la présence de Scott Sharrard et de son rock peut déconcerter dans un tel endroit mais il n'empêche que Love Like Kerozene se révéla efficace en rappelant de lointains souvenirs des années 70. Suivit Barbara Blue et Woman's Blue qui en compagnie de Scott Sharrard, de Rob Paparozzi et de Sax Gordon termina son set avec l'entraînant Hands Off.
Willie Hightower est le digne représentant de la Soul sudiste et c'est ce fut un plaisir de l'entendre interpréter Walk A Mile In My Shoes ainsi que le poignant You Used Me.
L'honneur du festival est de présenter des artistes qui jusque là fréquentaient peu les scènes européennes. Ce fut le cas, entre autres, pour Falisa Janaye, Théo Huff . Sans déroger à la tradition, nous eûmes le plaisir de découvrir Terri Odabi et ses qualités vocales dans un époustouflant Will You Still Love Me. Originaire d'Oakland (Californie) et consciente des problèmes qui rongent la société elle a écrit Gentrification Blues qui traite des « embourgeoisés qui y vivent ». Retour aux classiques avec When Something Is Wrong With My baby en compagnie de Wee Willie Walker qui reprit ensuite le micro en solo pour conclure avec A Change Is Gonna Come.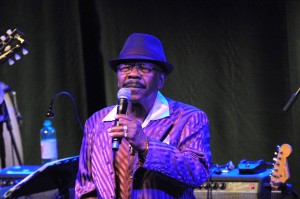 Sans se fatiguer Vaneese Thomas reprend Saturday Night On The River chanté la veille suivie de sa sœur Carla et son incontournable B.A.B.Y. et pour terminer ensemble avec Walking The Dog en hommage à leur père.
La seconde partie de cette soirée commença après trente minutes d'interruption destinées à faire marcher le commerce environnant par un long instrumental où se distingua Bernard Purdie dont le jeu tout en sobriété contraste avec celui non moins efficace de D'Mar (batteur avec Anthony Paule).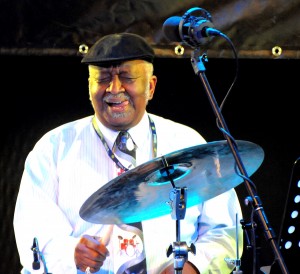 Cette seconde partie de par sa concision pourrait se résumer comme une mini Soul Revue puisque les artistes inter activent entre eux. C'est ainsi que LaRhonda Steele s'accoquine avec Rob Paparozzi sur Love The One You're With et Cold Sweat. Rob rappelant qu'il était venu six années auparavant invite Willie Walker pour Knock On Wood et Soul Man à la manière des Blues Brothers. C'est ensuite au tour de Selassié Burke qui reprendra Meet Me In Church et Don't Give Up On Me de son père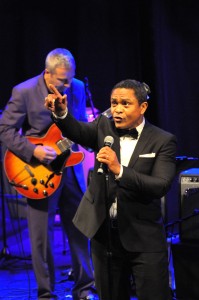 et puisqu'il semble que chaque artiste n'ait droit qu'à deux titres puis la sémillante Falisa Janaye se déchaîna avec I Wish et Baby Workout que n'aurait renier son créateur Jackie Wilson. Ricky Fanté revint avec deux titres de la veille (Love Doesn't Live Here No More et It Ain't Easy) suivi de Toni Lynn Washington (Everyday Will Be Like A Holiday et Feel So Bad). La soirée se terminait et Vasti Jackson eut le privilège de conclure en répétant son hommage à Johnnie Taylor (Who's Making Love et Last Two Dollars).
La 30 iéme édition du festival se termina traditionnellement en invitant tous les artistes à interpréter Bring It On Home To Me en guise de «  grande finale ».
Mais les réjouissances n'étaient pas terminées puisque des prolongations avec les artistes qui devaient partir aux Îles Canaries eurent lieu les jours suivants dans les villages voisins de Vergato et de Tollè.
Ce sera à lire dans le « Off » ci-dessous.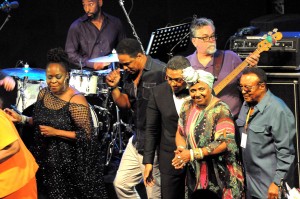 Texte : Jean-Claude MORLOT
Photos : © Anne de COLBERT