En 1992, Don-E connaissait un succès presque planétaire avec Love makes the world go round. La renommée fut de courte durée car il tomba vite dans l'oubli des anglais qui lachent les artistes aussi vite qu'ils les découvrent.
En 2005, nous eûmes la surprise de le voir revenir via Dome Records avec Eternal un album d'excellente facture.
La greffe semble avoir pris car il nous présente en 2008 sa nouvelle production. Natural est un agréable patchwork où l'electro pop de Prince (Addictiv Luv) côtoient des oeuvres plus personnelles (Stay a while ou le funky Get off). Il démontre avec son style d'écriture, une fois de plus, la différence existant entre les souls US et anglaise car la seconde reste très attachée au sens de la mélodie (voir les splendides duos Writing on the wall ,The time is now en duo avec respectivement Mutya Buena et Keisha Buchanan).
Son attachement à cette forme de style s'illustre à merveille dans une reprise de Waiting in vain de Bob Marley qu'il interprète à sa façon.
On notera pour la petite histoire de la présence de D'Angelo avec une bande son enregistrée dans les années 90.
En résumé, Don-E originaire de Brixton est le parfait exemple du résultat de la mixité qui règne dans ce quartier multiculturel de Londres.
JCM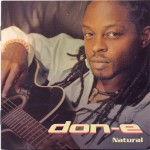 Don E
Natural
Dome Records/Openzic
la note de Soul Corner: 4/5
Après deux recueils (Just Because et Love, Rain, Down) unanimement reconnus il était surprenant que le premier album de Conya Doss soit resté inédit en Europe. L'erreur est désormais réparée grâce à Dôme Records.
L'œuvre contient les germes de celles qui suivront. Ce qui ne veut pas dire que nous sommes en face d'un brouillon. Le résultat est un travail finement ciselé comme dans la remarquable ballade you really hurt me qui s'appuie sur un sample de Curtis Mayfield (Give me your love). Il serait facile de réduire Conya Doss à un clone d'Erykah Badu. Si le phrasé et l'inspiration semblent similaires, une écoute attentive fera apparaître des différences de tessiture majeures. L'ambiance est tellement feutrée et sensuelle que l'impression qu'elle nous susurre ses chansons aux oreilles est forte.
Il en est de même avec son interprétation de Starship de Norman Connors (avec celle de Kenny Lattimore la coïncidence veut que ce soit la deuxième évoquée en peu de temps). Le titre devient élevé au rang de classique de la Soul.
Idéal pour les soirées d'hiver qui ne vont pas tarder.
JCM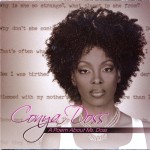 Conya Doss
A Poem About MS Doss
Dome Records/Openzic
La note de Soul Corner:4/5