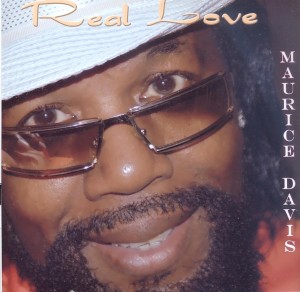 J'ai déjà écrit tout le bien que je pense de ce chanteur originaire de Flint, Michigan ( (voir dans Soul Indies dans les Catégories). Cette nouvelle livraison ( New Love) ne déroge pas à un style qui semble devenir une marque de fabrique.
Il sait, s'inspirant des chanteurs du « chittlin' » sudiste, développer des mélodies langoureuses aux textes empreints de mélancolie à l'instar de Real Love Will Change A No Good Man ou de Good Love.
Artiste aux influences multiples dont je ne relèverai que celles qui semblent les plus flagrantes, il allie la décontraction sophistiquée d'un Tyrone Davis dans la plupart des titres et celle clairement avouée d'Albert King (I Come To Have A Good Time). Il réussit, s'embarquant du côté du blues traditionnel, une relecture du célèbre Rock Me Baby à la manière du roi de la V Guitar alors que Nature lorgne sans complexe sans que personne ne s'en plaigne du côté de James Brown.
Maurice Davis est un artiste à grand potentiel (une vidéo est également disponible dans lesCatégories) et je ne peux qu'encourager les promoteurs et organisateurs de festival européens à être les premiers à s'y intéresser car selon la formule consacrée «  He's a crowd pleasure »
Maurice Davis peut être contacté via sa page FaceBook.

CD disponible chez CDBaby
Jean-Claude Morlot
La Note de Soul Corner : 4/5