Je me souviens qu'il y a presque dix ans que Joe Castellano lançait son Blues & Wine Soul Festival qui se déroulait en Sicile aux pieds des temples deux fois millénaires d'Agrigento. Ce festival qui dura cinq années fut l'occasion d'y applaudir des artistes internationaux comme Millie Jackson, Kool & the Gang, Howard Tate, les Blues Brothers, Kid Creole, Charles Walker etc.. et etc tant la liste est longue. La torpeur de la nuit était agrémentée de dégustations de spécialités locales. Mais Castellano en manager avisé avait aussi organisé son festival aux fins de promouvoir aussi son propre orchestre.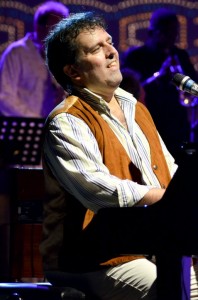 J'ai déjà écrit tout ce que je pense de lui (voir les archives du site) jusqu'à savoir convaincre certains musiciens américains à venir renforcer sa formation en allant même jusqu'à recruter le français Eric Starczan (maintenant avec General Electric) repéré avec Tony Coleman.
Le festival semblant être arrêté, Joe Castellano se concentre sur une tournée estivale annuelle qui écume l'Italie et la Sicile. Le premier double CD Blues and Soul With My Latin Side chroniqué ici est le reflet de celle de 2008.
Force est de constater que Castellano n'a pas lésiné sur les moyens pour épauler ses musiciens italiens puisqu'il aligne seize musiciens dont Roy Roberts, Sax Gordon, Waldo Weathers et le guitariste Chris Cain. Les instrumentistes locaux étant réputés pour leur qualité, il va sans dire que l'osmose est parfaite. Comme on n'est jamais servi que par soit même ce premier double CD comporte sur les quinze titres neuf signés Castellano. Ce qui n'est pas gênant puisqu' il possède un sens de l'écriture et de la mélodie original. L'idée innovante est d'avoir demandé à ses invités américains de les interpréter. C'est ainsi que Roy Roberts impulse son énergie et son inventivité dans Lonely and Free (que je considère comme étant la meilleure composition de Castellano) alors que le chanteur de gospel Simone Deis, originaire de Brooklyn interprète Sad Blues ainsi que Let me drive. Et puis lorsqu'on a sous la main deux compagnons de route d'Otis Redding et de James Brown (Roy Roberts pour le premier et Waldo Weathers pour le second) comment se priver de medleys hommage? Le choix des titres est des plus classique de Dock of the bay à Papa's got a brand new bag en passant par l'inévitable Sex Machine. Les seize musiciens et choristes dont six cuivres apportent le dynamisme nécessaire à un groupe qui semble avoir désormais trouvé sa maturité.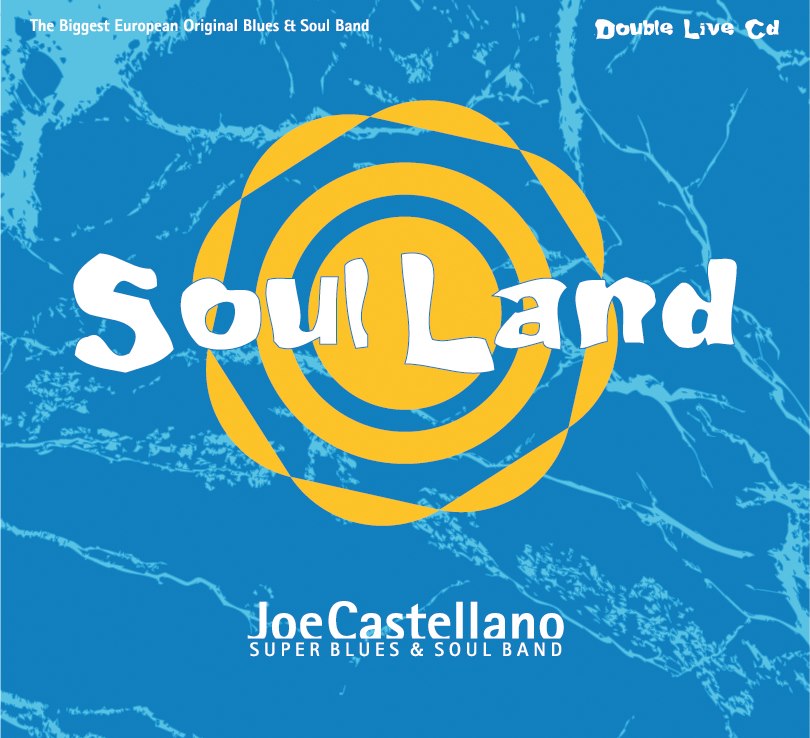 Changement d'attitude pour le second double live Soul Land puisque ne figurent que sept compositions Castellano parmi les vingt deux titres présents. A retenir parmi celles ci The King is Alive émouvante ballade hommage à Solomon Burke au remarquable solo de saxophone d'Ed Wynne et la tendre Juliette écrite pour fêter la naissance de sa fille.
S'agissant de différents titres issus des tournées siciliennes et italiennes s'étant déroulées en 2010 et 2012, il est difficile d'évoquer tous les musiciens pour la plupart américains qui s'y produisirent. Les deux chanteurs Gordon Metz et Cedric Ford tiennent le haut du pavé en assurant la plupart des titres dont l'ensemble ressemble à un « Best of Soul ». C'est ainsi qu'il est surprenant de découvrir une version assez originale de Let's Get It On transformé en duo entre Cedric Ford et Gavin Christopher.
Un Gavin que l'on retrouve encore en duo avec la chanteuse italienne Daria Biancardi dans une impressionnante reprise du tube de Whitney Houston Saving All My Love For You. Elle semble toutefois plus à l'aise dans les titres lents que dans les uptempo qui manquent de tessiture soul dans la voix. Et ce ne sont pas les versions de Tell Mama et de Bad Girls qui me démentiront.
Il n'empêche que la cohésion et la parfaite mise en place de l'ensemble des chanteurs et musiciens développent grâce aux arrangements originaux de certains classiques une énergie communicatrice.
Cet album est nominé aux Handy Music Awards de Memphis. Il ne reste plus qu'à lui souhaiter bonne chance.
Ces deux albums sont disponibles sur CD Baby et Amazon.
Joe Castellano rends compte régulièrement de l'actualité de son groupe sur le compte Facebook de Soul Corner