Alors que L'Agence Tous Risques (en anglais The A-Team) arrive sur grand écran, il est sympathique de signaler un épisode de la série The Heart Of Rock N' Roll de 1985 (en français Rock N' Roll) puisqu'il est question de Soul.
Le scénario filiforme raconte les déboires d'un ex taulard (Isaac Hayes) qui retourne en prison à la suite de basses compromissions.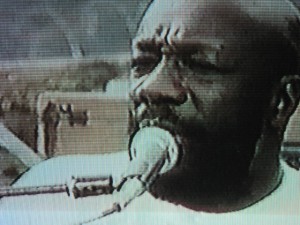 L'équipe s'efforce de trouver la solution pour le faire l'en sortir. Et la solution est d'organiser un concert à l'intérieur de la prison avec pour vedette Rick James.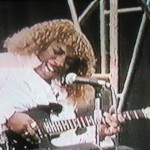 L'épisode est avant tout le prétexte pour mettre en avant les deux artistes, alors au sommet de leur gloire à l'époque. Rick James et sa splendide crinière blonde interprète The Glow, Superfreak et en duo avec Isaac Hayes Steamroller.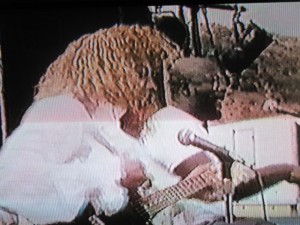 Il est clair que ce petit film n'entrera pas au Panthéon des séries télés. Il n'en demeure pas moins fort sympathique.
Texte : JCM
Photos : capture d'écran de cassette VHS