Sunday, April 12th, 2020
Ce n'est pas à proprement parlé une "lost tape" puisqu'il s'agit d'un captation privèe du premier concert français de Screamin' Jay Hawkins en Mai 1983 lors de la Fête de la Rose à Conflans Ste Honorine où Henri Tachan était en première partie !!.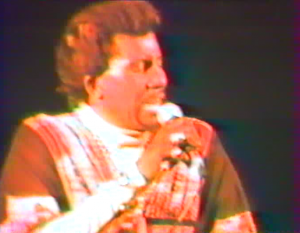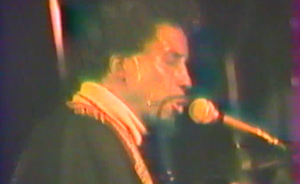 La vidéo dure 55 minutes avec le track listing suivant :
- Stone Crazy
- Frenzy
- You Kind Of Love
- Deep In Love
- All Night
Get Down France
- I Put A Spell On You
Pleas Don't Leave Me
Ultime précision : cette vidéo n'est pas disponible sur les réseaux sociaux car il s'agit de la seule copie existante.
This private vidéo is the recording of the first french show that Screamin' jay Hawkins performed in Paris (France) in May 1983. As it is the only existing copy it remains publicly unissued and is not not available on social medias such as YouTube.