Sunday, November 24th, 2019
Wee Willie Walker sadly died on the 19th November 2019.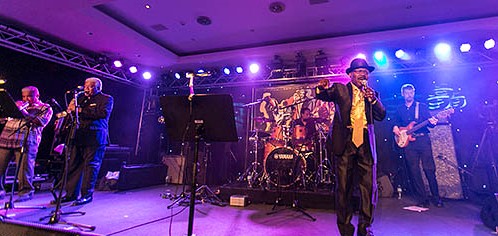 I had first seen Willie Walker perform in November 2004 at Blues Estafette, Utrecht, The Netherlands, sadly the last time I was to see Willie perform was in Marzabotto, Italy, on the 23 July 2019 with my friend Jean-Claude Morlot.
Willie was born in Hernando, Mississippi in 1941 but raised in Memphis, moving to Minnesota in 1960 where he was resident until his death.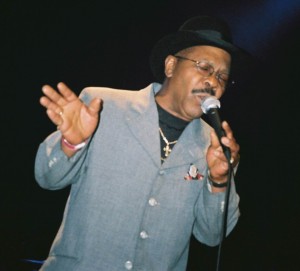 Willie's first group was The Redemption Harmonizers and it was whilst on tour with them that Willie decided to stay in Minnesota after playing there with the group. Willie was to move to secular music after his move to Minnesota, with The Val-Dons which was led by a local legend Willie Murphy, but by 1965 Willie had ended his association with them. It was in 1965, Willie made a trip back to Memphis that Willie got to record his first Goldwax sides, although it wasn't until 1967 when his first Goldwax single came out. "Ticket To Ride"/"There Goes My Used to Be" (Goldwax 329), a cover of a Beatles song which was recorded at Sam Phillips' studio on Madison Avenue, Memphis. Willie's next record was least by Goldwax to Chess/Checker in 1968, "You Name It, I've Had It"/You're Running Too Fast (Checker 1198).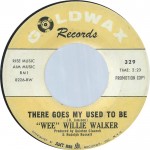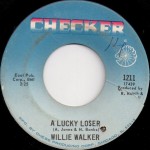 A further single was released in 1968, "A Lucky Loser"/"Warm To Cool To Cold" (Checker 1211). I would like to mention there was another Willie Walker who recorded for Hi & it's subsidiary label Pawn in the 1970's who is sometimes confused with Wee Willie Walker.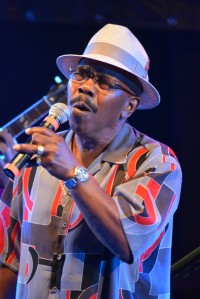 Willie was to join first The Exciters, a local Minnesota group,(Not the more famous group), then Willie & The Bumblebees, then Salt, Pepper & Spice. In 2002 Willie was to release his first album a mixture of Blues, Rock & Soul on Haute Records, the album was simply called Willie Walker (Haute 1108). Willie's big break was joining The Butanes another Minnesota group and meeting Colin Dilnot who had been searching for Willie and managed to find him. Colin financed Willie's next album released in 2004, Willie Walker & The Butanes - Right Where I Belong (One On One CDONO761955). It was in the November of 2004 that Willie & The Butanes performed at the Blues Estafette, in Utrecht a good performance which I enjoyed very much, which was due to Colin Dilnot managing to get Laura Lee on the bill backed by the Butanes
Willie's next album was again with The Butanes and released in 2006, Memphisapolis (Haute 1110). 2011 was to see Willie's fourth album and third with The Butanes - Long Time Thing (Haute 1111). Willie's next album in 2013 was to be a joint effort with Paul Metsa - Live On Highway 55 (Maximum Folk.com MFC 1035). At the time Willie was doing a weekly show at Shaw's in Minneapolis with Paul Metsa. It was also in 2013 that Willie was inducted into the Minnesota Blues Hall of Fame. He was also working with a band called WE-R at the time and also toured with The Igor Prado Band.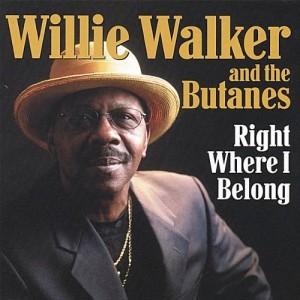 2015 was a great year for Willie, Jim Pugh's label Little Village Foundation was to release the superb If Nothing Ever Changes Album (Little Village Foundation LVF 1004) which was produced by Rick Estrin. Willie had first met Rick when he went to Shaw's in Minneapolis to see Willie. They then met up again on a Blues Cruise and Willie sat in with Rick and his guitar player Kid Anderson. It was during this cruise that Rick & Kid invited Willie to go to California to record the album, which turned out so well. The album was nominated for Best album, Best Soul/Blues Album in the 37th Blues Music Awards in 2017, Willie was also nominated for Best Soul/Blues Artist sadly not winning. It was also in 2015 that Willie first performed in Porretta, Italy at the Porretta Soul Festival. He was to perform a further three times in 2017, 2018 & 2019. Willie also performed at the Lucerne Blues Festival in 2015 the premier European Blues Festival. It was during 2015 that Anthony Paule first met Willie in Porretta and that was to lead to another great album and collaboration working with the Anthony Paule Band.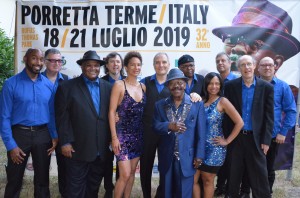 In 2016 saw the release of Wee Willie Walker & The Greaseland All Stars - Live! Notodden Blues Festival which was nominated at the 38th Blues Music Awards in 2017 and Willie was nominated again as best Soul/Blues Artist, sadly again not winning. Willie also performed at the Gaildorfer Blues Festival in Germany with Kid Andersen, Lorenzo Farrell, Jim Pugh & The Texas Horns.
2017 was to see the wonderful album After A While (Blue Dot Records BDR CD 109) with the Anthony Paule Soul Orchestra, which was nominated as Best album, Best Soul/ Blues album with "Hate Take A Holiday" nominated as best Song. Willie was nominated best, Blues Instrumentalist - Vocals and Best Soul/Blues Artist sadly missing out yet again as a winner. I must admit Willie deserved to win.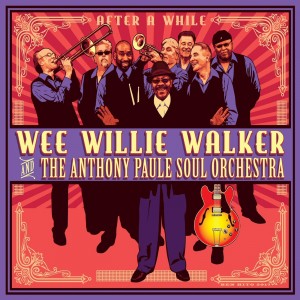 Willie had returned late on the 18 November 2019, a Monday night from a recording session in Oakland, and was to travel to Chile on Thursday 21 November to headline a festival. Willie had died peacefully in his sleep on the night of 18th and the morning of the 19th November. R.I.P. Willie.
Text , Photos, Label Scans by Dave Thomas.
Legend of live photos : 1 Lucerne 2015/ 2 Blues Estafette 2004/ 3&4 Porretta 2015
I also want to thank to Jean-Claude Morlot for his help & friendship. Also Heikki Suosalo for his excellent interviews with Willie Walker and a great reference for this piece, thanks Heikki.

Willie during the last few years played some of the biggest Blues Festivals in the World here is a list of some of them,
Bayfront Blues Festival, Duluth, MN
Blues Heaven, Frederikshavn, Denmark
Lucerne Blues Festival, Lucerne, Switzerland
Waterfront Blues Festival, Portland, OR
Delta Blues Festival, Antioch, CA
Blues Music Awards Ceremony, Memphis, TN
Maspalomas Soul Festival, Grand Canary Island
Pordenone Blues Festival, Pordenone, Italy
Legendary Rhythm & Blues Cruise, Carribean
Mammoth Bluesapalooza, Mammoth Lakes, CA
Porretta Soul Festival, Porretta, Italy
San Diego Blues Festival, San Diego, CA
Little Easy Festival, San Jose, CA
San Jose Jazz Festival, San Jose, CA
Chicago Blues Festival, Chicago, IL
Notodden Blues Festival, Norway
HonarribaBlues Festival, Spain
North Atlantic Blues Festival, Rockland, ME
Fountain Blues Festival, San Jose, CA