Sunday, July 28th, 2019
Mercredi 17 Juillet
Le festival n'est pas encore officiellement commencé que se déroule le Mercredi sur la terrasse de l'hôtel Helvetia un diner de gala auquel participent certains artistes.
Chilly Bill Rankin était déjà venu en 2014 pour une petite participation plus sympathique que convaincante.
Et c'est ce fut une surprise de constater que sa voix avait prit de l'ampleur et de la puissance lorsqu'il interpréta le classique de
Johnnie Taylor
Last Two Dollars
.
Tony Wilson
est présenté comme le nouveau
James Brown
(comme s'il pouvait en exister un second). Il virevolte d'entrée, saut périlleux arrière, pas de danses identiques. Le procédé peut faire illusion. Il est convaincant vocalement dans ses reprises de
Cold Sweat
et de
Sex Machine
[/caption]et le sera moins lorsqu'il passe à Michael Jackson et
Billie Jean
avec un "moonwalk" mollasson. Puis ce fut au tour de
Stevie Wonder
de passer à la moulinette avec un
Signed, Sealed, Delivered I'm Yours
interminable de presque 30 minutes!
Jeudi 18 Juillet
Cela doit faire au moins quatre fois que le groupe universitaire australien The Sweethearts se produit à Porretta. Le line up est différent chaque année mais la constante reste la même lorsqu'il s'agit d'édulcorer les classiques de la Soul. C'est frais, gentil mais reste au niveau d'un bal de sous préfecture. Le seul moment digne d'intérêt fut lorsque Pee Wee Ellis se joignit à elles sur Cold Sweat. Et puis, ce n'est pas la peine d'être 28 sur scène pour faire aussi peu de bruit.
A l'inverse, le groupe italo/suisse Re: Funk ne comporte que neuf membres et leurs qualités instrumentales ne sont pas négligeables alors que la chanteuse Rayssa Lissandrello se situe dans des limites acceptables. Ils seront également rejoints par Pee Wee Ellis qui interpréta Chicken qu'il avait écrit pour Jaco Pastorius.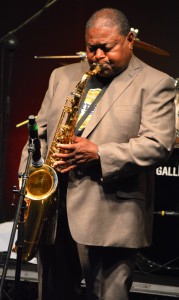 Et il fallu attendre trois heures avant que les choses sérieuses ne commencent. Le chanteur/guitariste Scott Sharrard ( déjà présent en 2017) venait accompagné des Bo-Keys présenter son nouvel album Saving Grace (Chronique à venir ultérieurement dans ces colonnes) dont Everything A Good Man Needs qui enregistra avec Taj Mahal. Son court set fut pour lui l'occasion de rendre hommage à Memphis qu'il qualifie de " paradis sur terre" et au son du légendaire label "Hi". Et c'est en citant Otis Clay et O.V. Wright qu'il conclura sa courte prestation avec une relecture particulièrement efficace du classique Precious, Precious.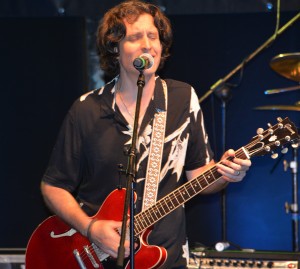 Il était déjà plus de minuit lorsqu' arriva celui que tout le monde attendait. Don Bryant était déjà venu l'an passé mais c'est un plaisir sans cesse renouvelé que de l'écouter. Quintessence de la Soul, il est agréablement soutenu par ses fidèles Bo-Keys qui se sont adjoint un nouveau batteur Clifford "Pee Wee" Jackson véritable métronome tueur qui n'a nul besoin de sauter par dessus son instrument pour attirer l'attention du public! Et aussi sans oublier la présence aussi discrète que fantasque de Archie"Hubbie" Turner aux claviers.
En une heure Don déroule avec les tubes A Nickel And A Dime, 99 Pounds, What Kind Of Love, Driving Beat.. l'histoire du son de Memphis auquel il a largement contribué. L'homme est aussi simple sur scène que dans le privé et manifeste une satisfaction sans fards d'être devant le public. Et c'est tout naturellement qu'il conclura avec I Can't Stand The Rain qu'il écrivit pour sa femme Ann Peebles.
On ne peut que regretter l'heure tardive de la programmation qui empêcha un nombre conséquent de spectateurs de profiter jusqu'à la fin du concert.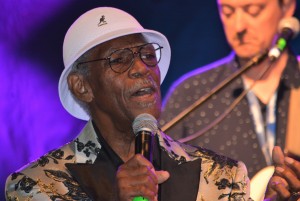 Texte : Jean-Claude Morlot
Photos : Dave Thomas