Sunday, February 11th, 2018
Toujours sur TF1 encore chaine publique diffusion en "prime time" d'une émission consacrée au MIDEM en 1983.
Les artistes Total Experience Records (Gap Band, Yarbrough & Peoples, Goodie) étaient en tournée promotionnelle européenne et se produisirent au Palace le 3 Février.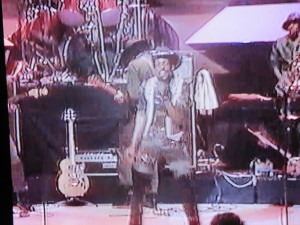 A Cannes, seul le Gap Band était présent avec son leader Charles Wilson en formation complète avec section de cuivres et choristes (ce qui ne sera plus le cas plus tard lorsque la formation sera réduite au trio des frères Charlie, Ronnie et Robert Wilson).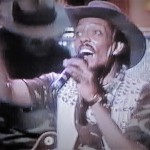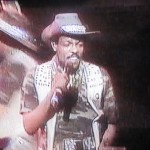 Titres diffusés : Early In The Morning, I Don't Believe You Want To Get Up And Dance "Oops".
Evelyn "Champagne" King forte du succès planétaire de Shame était de la même soirée et fit découvrir outre ses qualités vocales son talent de percussionniste aux bongos.