Sunday, December 17th, 2017
A l'heure des revivals survitaminés concoctés dans des studios new yorkais et des come back plus ou moins opportunistes, il est agréable de découvrir des productions authentiques aux antipodes des sonorités contemporaines et respectant les canons du genre. C'est ainsi que le label Blue Lotus nous propose ses deux dernières productions.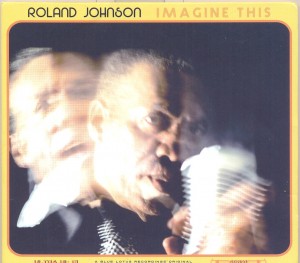 Il aura fallu que Roland Johnson patiente jusqu'à l'âge de 68 ans pour enregistrer son premier album. Très actif sur la scène de St Louis (Missouri) puisqu'il se produit chaque semaine au Beale (701 S. Broadway) , il doit sa chance à la rencontre des musiciens/compositeurs Paul Niehaus IV et Kevin O'Connor.

Le style se veut volontairement ancré dans la grande tradition de la Soul sudiste sans pour autant tomber dans un passéisme béat. Il n'y a pas ici de samples et le vieux Wurlitzer remplace avantageusement les synthés alors que l'ensemble paraît avoir été enregistré « live » en studio.
Des influences diverses parcourent les dix titres du présent CD. A commencer par ces deux duos avec la chanteuse Renee Smith dont Promised Land qui rappelle un peu le Soulshake de Peggy Scott & Jo Jo Benson ou encore ces uptempos Keep On Dancin' , Yours And Mine où s'illustre un efficace quatuor vocal féminin. Difficile, aussi, de ne pas craquer sur la ballade Ain't That Loving You dont les arrangements et l'interprétation sont dans le droit fil des aînés comme James Carr. L'éclectisme est au rendez vous puisque figure même un rock & rollisant Imagine This avec le sax hurleur de David Gomez.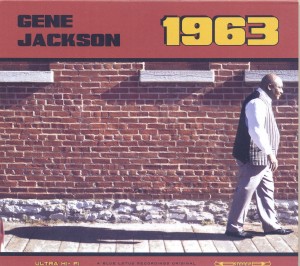 Gene Jackson qui est un peu plus jeune (57 ans) semble avoir suivi le même parcours que son colistier. Le style est enlevé, la voix puissante et trouve sa pleine expression dans les ballades comme Ain't No way, You're Gonna Get Hurt ou 1963 qui n'est pas autobiographique mais dégage une certaine nostalgie d'une époque où Luther King et Kennedy étaient encore vivants et où l'on manifestait pour les Droits Civiques. La présence du saxophoniste Mark Huth qui s'exprime à la manière de Clarence Clemmons fait que Married At The Station ressemble à certains titres de Bruce Springsteen tandis que Rag Doll à des allures de ballade pop anglaise et que Voodoo Girl est un hommage appuyé au zydeco.
Il est à noter, sans savoir s'il s'agit d'une volonté délibérée et ce qui en fait l'intérêt , que les deux albums ne comportent aucune reprise
Enfin, Roland, Gene et Renee Smith, qui devrait bientôt enregistrer son propre album, se présentent comme étant une « Soul Revue » et regardent du côté de l'Europe. Alors…Porretta ???
Jean-Claude Morlot