Sunday, January 15th, 2017
C'est dans la luxueuse ville d'Abano Terme à proximité de Padoue que se déroula en collaboration avec le Porretta Soul Festival le 1ier Soul Week End de Villarock du 5 au 8 Janvier 2017. Ce week end se déroule dans une pizzeria où la scéne occupe une large place tandis que dans un coin reculé un groupe de tiffosi regarde sur un écran géant les exploits de leur équipe de football préférée!
L'accent était mis, pour cette première édition, sur la participation de groupes italiens. C'est ainsi que le premier soir nous eûmes l'occasion de découvrir Max Lazzarin et ses Lazy Pirates accompagnés de la chanteuse Stephanie Ghizzoni. Max Lazzarin est au piano et d'entrée l'esprit et le son de la Nouvelle Orléans emplissent le restaurant/pizzeria. On reconnaît Junco Partner de James Booker dont Max me confiera être un grand fan.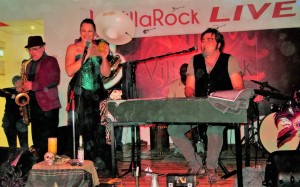 A l'aide de Stephanie Ghizzoni qui manie le « washboard » avec élégance le répertoire se compose de classiques comme Iko Iko, Walking To New Orleans ou plus funky avec Fire In The Bayou. La tradition dixieland n'est pas oubliée non plus avec des versions personnelles de Jambalaya et de When The Saints.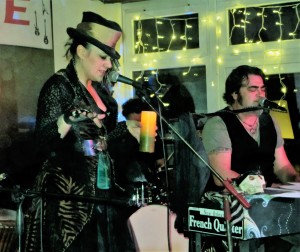 Un petit décorum pseudo vaudou avec force bougies et parfums d'ambiance enrichit une prestation au cours de laquelle se distinguera un orchestre dans lequel on remarque le saxophoniste Zeno Odorizzi âgé de 78 ans et qui fut de longues années durant le fidèle accompagnateur de Lucio Dalla qui fut une gloire transalpine.
Le second soir Memphis Experience occupait la scène. Comme son nom l'indique ce groupe composé de six musiciens et de trois chanteuses interprète exclusivement des classiques de la Soul. Le résultat est sympathique sans être exceptionnel. En résumé une sorte de Commitments à la sauce locale.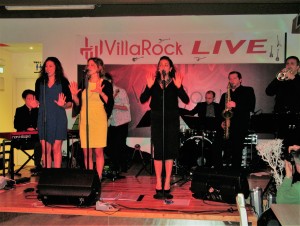 Formation plus réduite le dernier soir avec The Twisters qui ne comporte que quatre musiciens pour accompagner la chanteuse Alice Violata. Emportée par le guitariste Paolo Bacco le groupe mélange efficacement les influences soul/funk et rock. C'est ainsi que la séduisante et gracieuse Alice s'empare de classiques tels que I Heard It Through The Grapevine ou encore Nutbush City Limits pour les revisiter à sa manière.
Stanley Sargeant bassiste du blues-man Keb'Mo et Fabio Ziveri du groupe Groove City firent des apparitions surprise.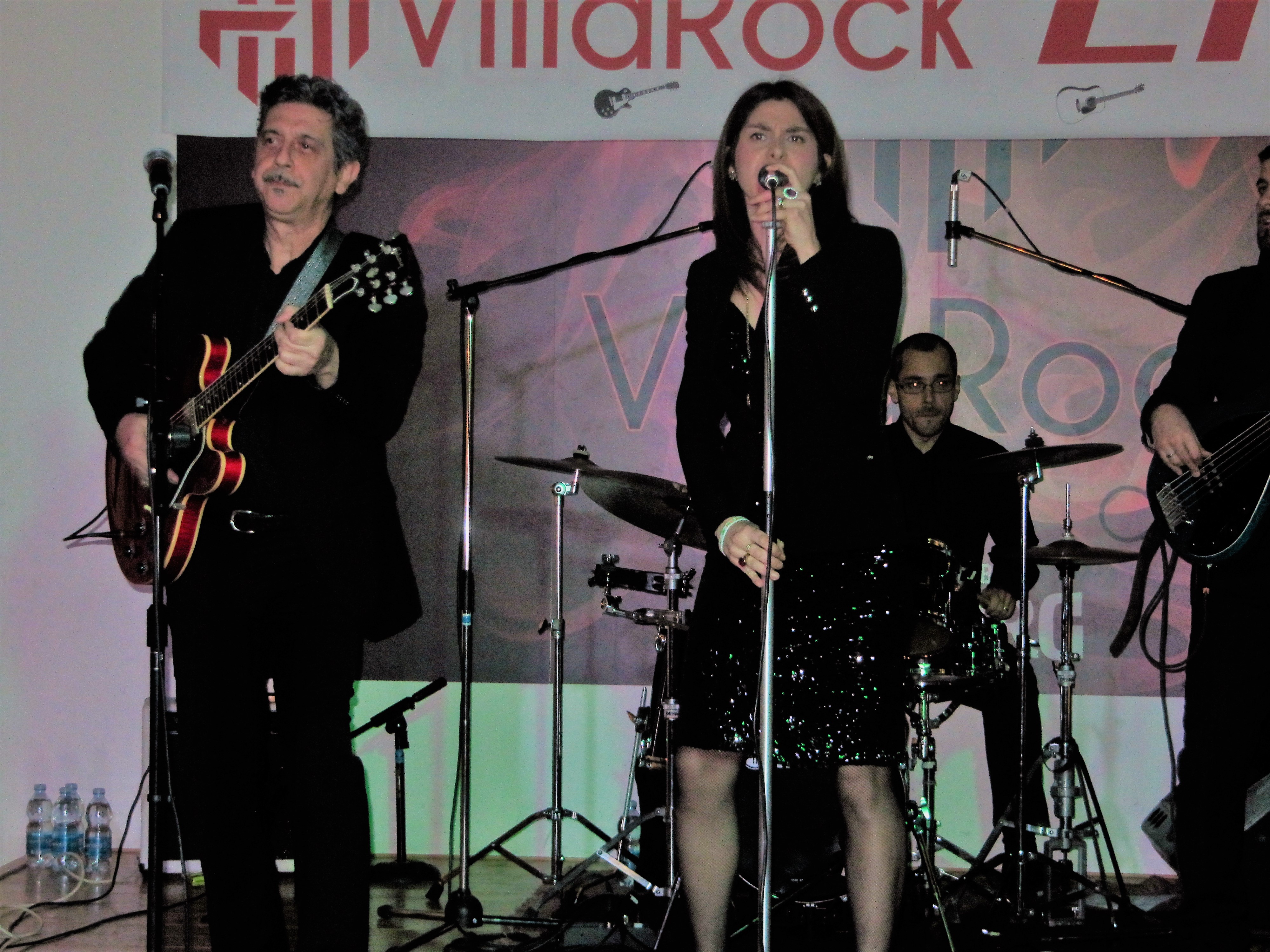 Ce week end fut l'occasion de revoir tous les amis italiens de Porretta dont le truculent Luca Fasolato qui nous a accueilli avec gentillesse et générosité dans sa pizzeria.
Texte et Photos : Jean-Claude Morlot