Tuesday, November 24th, 2015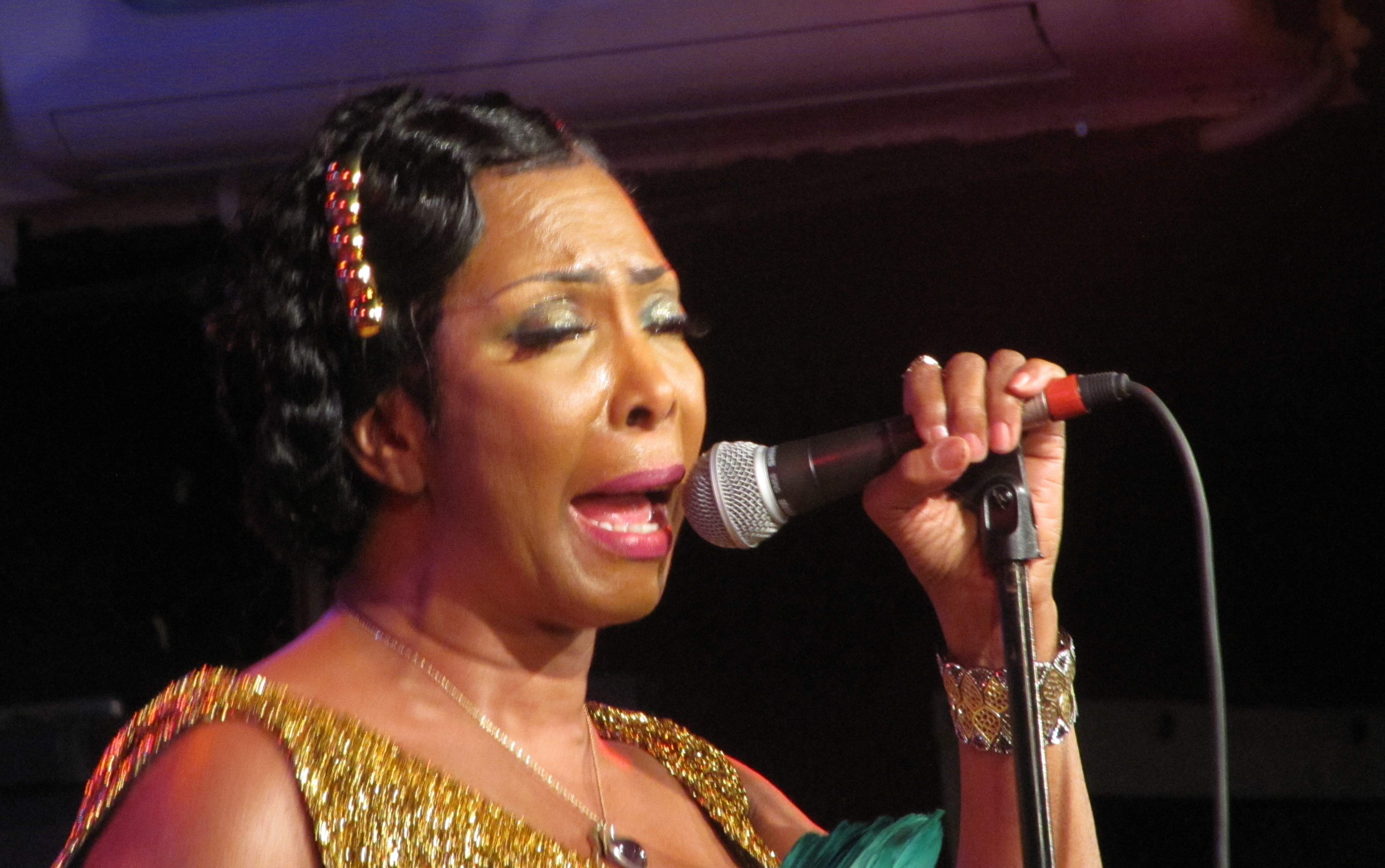 Malgré les dramatiques événements que nous avons connus la soirée de lancement du double LP vinyle De Toni Green et Malted Milk prévue le 23 Novembre 2015 au New Morning avait été maintenue.
C'est devant une salle bondée que Toni Green vêtue d'une robe en lamé dorée enchaîna les titres de cet album. Les habitués reconnurent ses différentes reprises Slipped, Tripped and Feel In Love (Ann Peebles), That Wiggle (Syl Johnson) ainsi que As Long As I Have You (Garnet Mimms) qu'elle interpréta en duo avec le guitariste Arnaud Fradin.
Après un long (voir trop long aux dires de certains) passage instrumental où Fradin sembla prendre plaisir à improviser un scat, elle revint dans une affriolante combinaison short vert pomme d'un effet surprenant pour terminer son show en conviant le public à venir la rejoindre sur scène.
Texte et Photos : Jean-Claude Morlot