Tuesday, October 26th, 2010
L'Stubbs est un quintet féminin originaire de Detroit, ville où Motown a été porté sur les fonds baptismaux. Alors quoi de plus normal que de découvrir que le groupe est composé de Thelma Stubbs-Mitchell qui n'est autre que la sœur du légendaire membre des Four Tops Levi Stubbs, les quatre autres membres (Pamela Fuller, Sheila Stubbs-Taylor, Ronda Pierce et Robin Pierce) en étant ses nièces.
Une petite présentation par Duke Fakir (des Four Tops) introduit ce CD dont on remarque dès la première écoute l'excellence d'une production qui oscille subtilement entre classicisme et approche légèrement plus contemporaine. Le premier aspect se traduit par une suite de ballades soul que ne renieraient pas Anita Baker ou Nathalie Cole. C'est ainsi que Baby Come to Me et All is Well permettent d'apprécier les talents vocaux respectifs de Robin Pierce et de Ronda Pierce qu'un solo aérien de saxophone de Randy Scott égaie.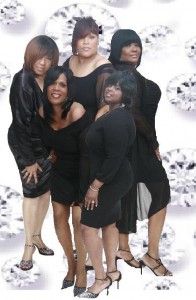 Il est intéressant de noter que chacune des membres du groupe est capable d'en prendre la tête. C'est ainsi que Thelma (Stubbs) Mitchell nous délivre une remarquable « tuerie » Should've I Known Better. Robin Pierce revient en duo avec Frank Reed pour le poignant Love Finds Love aux accents délicieusement retro de la soul des eighties. Plus récents, se trouvent Let's Go Back, I'm Dreamin' s'aventurent sur des terrains plus contemporains en restant toujours efficace. Le seul petit bemol viendra de You can't Change pour son côté outrageusement rock.
Merci à Elliott Harris de nous avoir permis de découvrir ce groupe à l'énorme potentiel.
Il m'a aussi été donné d'écouter un CD promo où les cinq femmes démontrent en reprenant des classiques de la soul (Lady Marmalade, Backstabbers, I Want You Back, Chains Of Fools, Baby Love, I Can't Help Myself, Neither The One Of Us) l'étendue de leurs qualités vocales ainsi que la diversité de leurs influences.
Jean-Claude MORLOT
Photos: DR
L'avis de notre correspondant américain : Elliott Enorman Harris.
Motown, like all great industries, has its legacies and legends. L'Stubbs is a talented vocal quintet descended from Motown's royalty. The cross-generational all-female group features Thelma Stubbs-Mitchell, the sister of Levi Stubbs of the legendary Four Tops, and four of his nieces, Pamela Fuller, Shelia Stubbs-Taylor, Ronda Pierce, and Robin Pierce. L'Stubbs has performed with the iconic Four Tops and The Temptations. They are making name for themselves with their sultry R&B harmonies and Diva-style.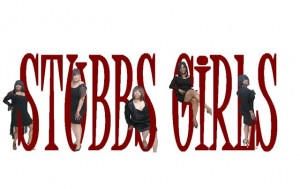 The legacy of Levi Stubbs of the famous Four Tops is alive and well with the release of Here we Are from L'Stubbs formerly The Stubbs Girls. This new cd from Crew Records co-based in Detroit and Atlanta has produced some material worthy of the legacy of musical excellence in songwriting that Detroit is known for due to its association with Motown and all the grand songwriters who contributed to their lasting historical significance.
The Stubbs may be new to recording but not to performance as they have been playing clubs and casinos along with being highly sought after for corporate events throughout the Midwest for years. With this their debut on Crew Records they showcase what these audiences have known for years, they can sing. Uncle to four of the five member group and brother to one Levi Stubbs lead singer of the Four Tops would be pleased by the success the ladies are sure to find with this effort.
Amongst the 14 songs on this cd you will find the type of music that feels familiar and friendly to mature musical palate.
If your taste flows toward the R&B of the 70's, 80's and very early 90's this will work for you. Full of new songs and not full of remakes like so many artist try to force feed you these days. You will find that these songs are like comfort food, filling and familiar.
It's surprisingly hard for me to find a favorite considering All is Well is a song that I helped get on this cd. A classic slow love song that personally takes me to a place that brings tears almost every time I hear it. This song has found it's self in the company of so many good tunes I am finding a new favorite every time I play the record (cd, I know). You and I starts like a Delphonics, Temprees, or a Ted Mills Blue Magic led song is straight Old Skool. Baby Come to Me, Let's Go Back, I'm Dreamin, Should've Know Better are all enough reason for you to trust me on this one! The cd once again is called Here We Are and I for one am glad they showed up.
Elliott Norman Harris

(to submit CD for review contact Enorman Harris baddj.enorman@yahoo.com)