Wednesday, April 21st, 2010
La programmation définitive de Porretta (du 22 au 25 Juillet) semble avoir été définitivement établie et son intégralité est disponible sur le site de Porretta (voir rubrique Blogroll)
Commençons par les mauvaises nouvelles (les bonnes suivront)
Candi Staton pressentie et signée ne sera pas présente sur les conseils de sa maison de disques qui considère que Porretta n'est pas de son niveau. Elle ne faisait pas tant la fière lorsque je l'ai interviewé en Avril 2006. Elle a côtoyé Solomon Burke au festival anglais de Glastonbury qui draine des milliers de spectateurs. A sa différence Solomon Burke ne considère pas Porretta ou Narni comme mineurs. Cela s'appelle la classe et le respect de son public.
Autres prestigieux absents : Swamp Dogg (qui est déjà venu à Porretta) qui n'a pas trouvé d'autres engagements en Europe. Dommage. Enfin Barbara Lynn dont nous nous faisions une joie ne viendra pas car elle n'aime pas prendre l'avion.


Donc serons présents :
Fred Wesley and the New JB's dont le répertoire risque d'être sans surprise.
Mc Kinley Moore qui rendra hommage à Otis Redding.
The Green Brothers qui bien qu'originaires de Detroit furent signés par STAX Records.
Thelma Jones dont la reprise du tube de Smokey Robinson I second that emotion fut un succès.
Inutile aussi de présenter le puissant et convaincant Clay Hammond qui est un habitué du festival.
Serons également présents Lavelle White avec le Memphis All Star Rhythm & Blues Band avec Rodney Ellis, Chick Rodgers & Soul Spinner (vus à Narni)
Et enfin, cerise sur le gâteau le légendaire "Iceman" Jerry Butler recevra le "Lifetime Achievement Award". On ne sait pas encore s'il chantera. On ne peut que le souhaiter très fort.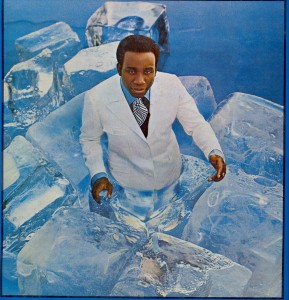 Comme chaque année Soul Corner sera présent pour rendre compte de l'événement et de son atmosphère. Nous savons déjà que Michele (Al Sole) et David (Il Califfo) nous attendent de pied ferme.
JCM
NB : Le document joint n'est pas l'affiche officielle du festival mais une vision personnelle de notre ami Geoff Marston.