Tuesday, November 2nd, 2010
La soul teintée de jazz de Magi 9 nous replonge dans un style qui faisait fureur dans les années 80. a cette époque le talent épousait la sophistication. C'est ainsi que nous retrouvons une guitare sensuelle que ne rénierait pas George Benson ou encore un saxophone digne de Groover Washington JR. Les compositions qui sont toutes originales bénéficient quelques fois des voix de Marleik Walker, Devannae Williams et Andrew Williams. C'est ainsi que Sweet and Sexy allie charme et sensualité.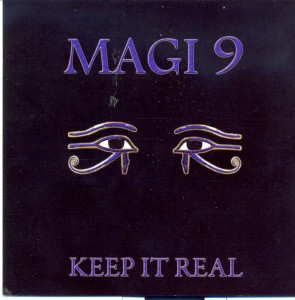 Il est évident que je rejoins l'avis d'Elliot Harris lorsqu'il fait le parallèle avec les œuvres de Norman Connors.
Jean-Claude MORLOT

L'avis de notre correspondant américain Elliot Harris
Magi 9 is a group of Los Angeles based musicians who work in purposeful anonymity. All professional, but some part-time and some studio musicians who wanted their music to stand on it's own regardless of their age, race or gender. After listening to this cd I have come away with the following. Besides what smooth jazz stations allow you to hear with their unwavering repittition, there is plenty of good exciting jazz to grab you by the ear and make you think that there is still good in the world.
I will mention just a few cuts but know that the entire cd is a great listen and will take you back to the jazz fusion of the late
70's and the 1980's. While relaxing with Keep it Real I thought about Ronnie Laws and the Pressure Sensitive album, composers like Norman Connors, Donald Byrd, Grover, Lee Ritnour, Johnathan Butler, Larry Carlton it's that kind of jazz. Magic in You will George Benson you right on up. The title cut Keep it Real has a ballet between the sax and rhythm guitar that is mellow but serious in it's attempt to groove you. From the opening cut Cruisin with a Groove to the sexy mood of Galactical Bedtime to In your Face which is all in your ear this is grown folks music.
I guarantee you this will Keep you In the Mood and furthermore this is one of the best cd's by an unknown band that I have ever heard. I promise if you hate most of the jazz you hear on radio today but love throwback jerseys, White Castles, and Chuck Taylors
You will love KEEP IT REAL by MAGI 9.
Elliott Norman Harris

Music writer historian and Radio Personality
(to submit CD for review contact Enorman Harris baddj.enorman@yahoo.com)